A Revolutionary Woman – Deborah Sampson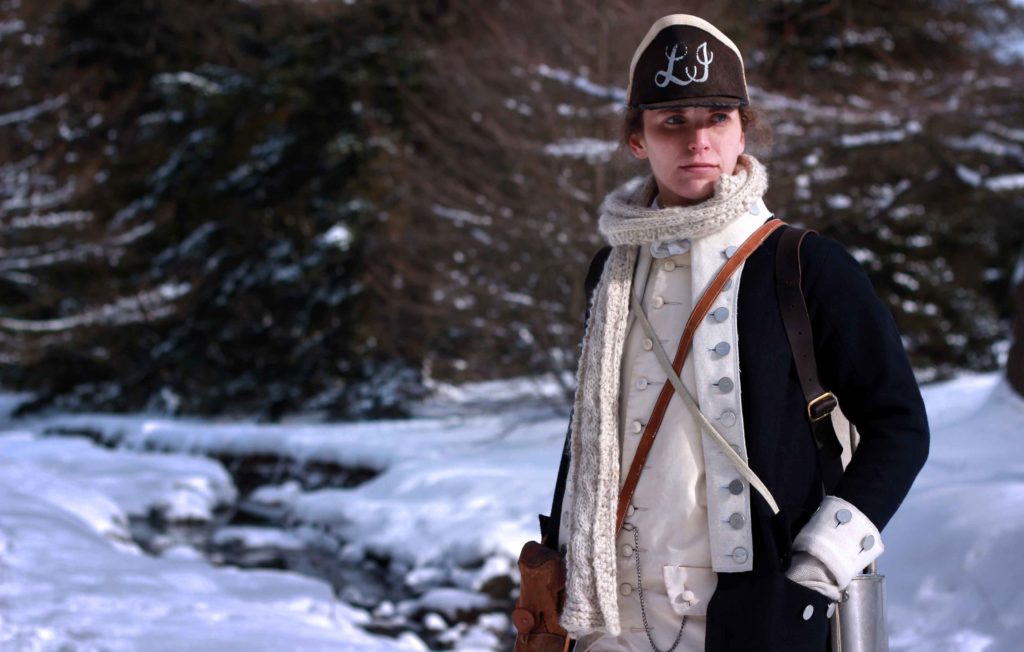 During Women's History Month we think back to an inspired performance at History Camp Boston 2017 featuring Deborah Sampson, a Contiental Army soldier from 1782 to 1783. This powerful performance created an emotional connection to the past and helped us to understand what it takes to make history.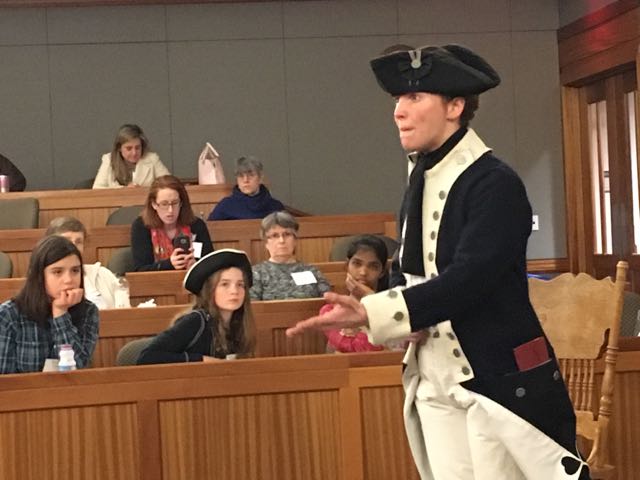 This performance by History at Play helped us to see Deborah Sampson as a person who was courageous enough to serve in battle and at the same time lived in fear of being being discovered for assuming another person's identity. Her secret was discovered when she was wounded in 1782, but her superior General John Paterson was so impressed with her bravery that she received an honorable discharge at West Point. Between 1792 and 1806, with the help of neighbor Paul Revere, she was able to obtain back pay, which had been denied her because of gender, and a pension.
See History at Play at History Camp Boston 2019 this Saturday featuring The House of Hancock.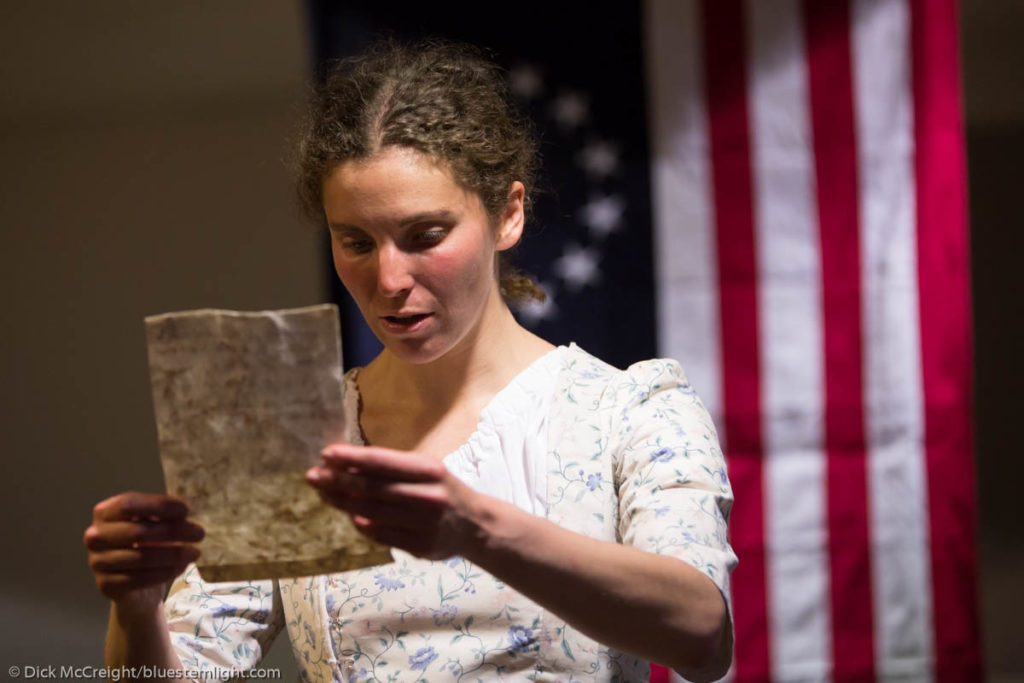 A Women's Champion
Boston Latin headmaster, author, and a beacon of learning, Charles K. Dillaway provided education to his daughters and their friends in the mid-1800s before women were given the legal right to education. His home, now the Dillaway-Thomas House in Roxbury, was a genteel center for the education of the young women friends of his daughter Emma, who were denied higher education by the culture of the time. We developed the interpretive program at the Dillaway-Thomas House at the Roxbury Heritage State Park and used the beautifully pensive painting Girl Reading, by Edmund Tarbell, to illustrate this moment in history.
"The school was kept in his study, a small, pleasant room at the back of his house completely lined with shelves crowded with [books] … The whole mental atmosphere of the school was sunny and loving. Great stress was laid upon English composition and upon Latin …. At recess we walked in the garden back of the house or were allowed to go into the parlor and use the piano."

"Reminiscences" by P.R.H. from Roxbury Magazine, 1899
Above is a sample of the graphic interpretation at the Dillaway-House exhibits, come on Patriots Day when it is open to the public and experience the full experiences of the history of Roxbury.