Illuminating the past through storytelling
We have enjoyed working with Freedom Historical Society and Saving Stories to create an exhibit on the History of the Telephone.
One of the most interesting aspects of developing an exhibit is the process of illustrating the main story bring you to the point where you discover the story behind the story.
Telephone companies have offered party lines since the late 1800s. One of the intriguing aspects of this is that party lines provided no privacy in communication. John Shipman of the Freedom Historical Society told us the story of how a gentleman called his wife to have her bring him a new plow part during a snowstorm when the operator chimed in insisting that it was unsafe for him to request this, and so he had to find another way to get the part.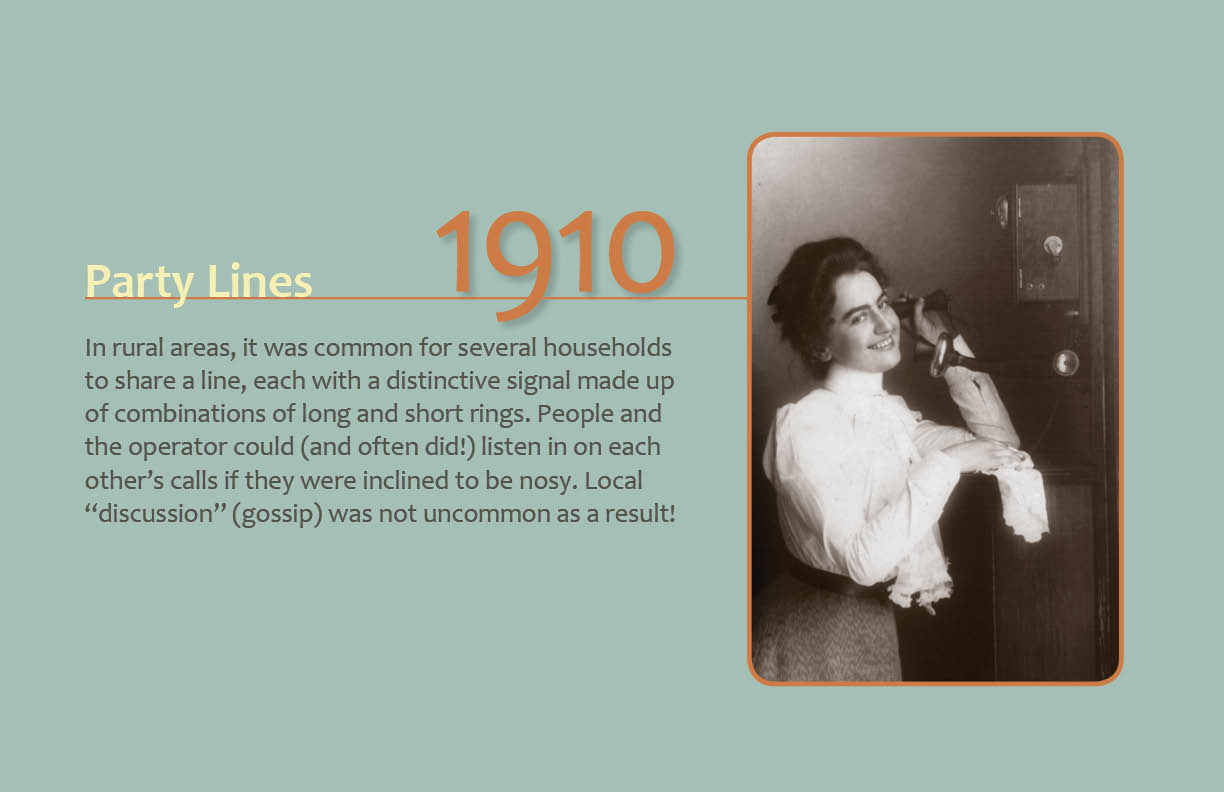 Party lines were a source of entertainment and gossip, as well as a means of quickly alerting entire neighborhoods of emergencies, becoming a cultural fixture for many decades.
Illuminating the past through storytelling connects us with the objects that we curate. The stories behind the stories help us to create an emotional connection with history.