Design for the most important factor—access
The Florida Department of Parks and Recreation needed to transform their crown jewel visitor center, Paynes Prairie Preserve; we zeroed in on the most important factor in our design brief—visitor accessibility.
While could not change the incredible landscape with a 500-foot long winding path through the hammock that connects the parking lot to the visitor center. Design decisions can remedy the slanted theater floor and the four-foot high reception counter that receives visitors. Before immersive theater concepts or ecosystem dioramas, the building had to make welcoming and accessible to all!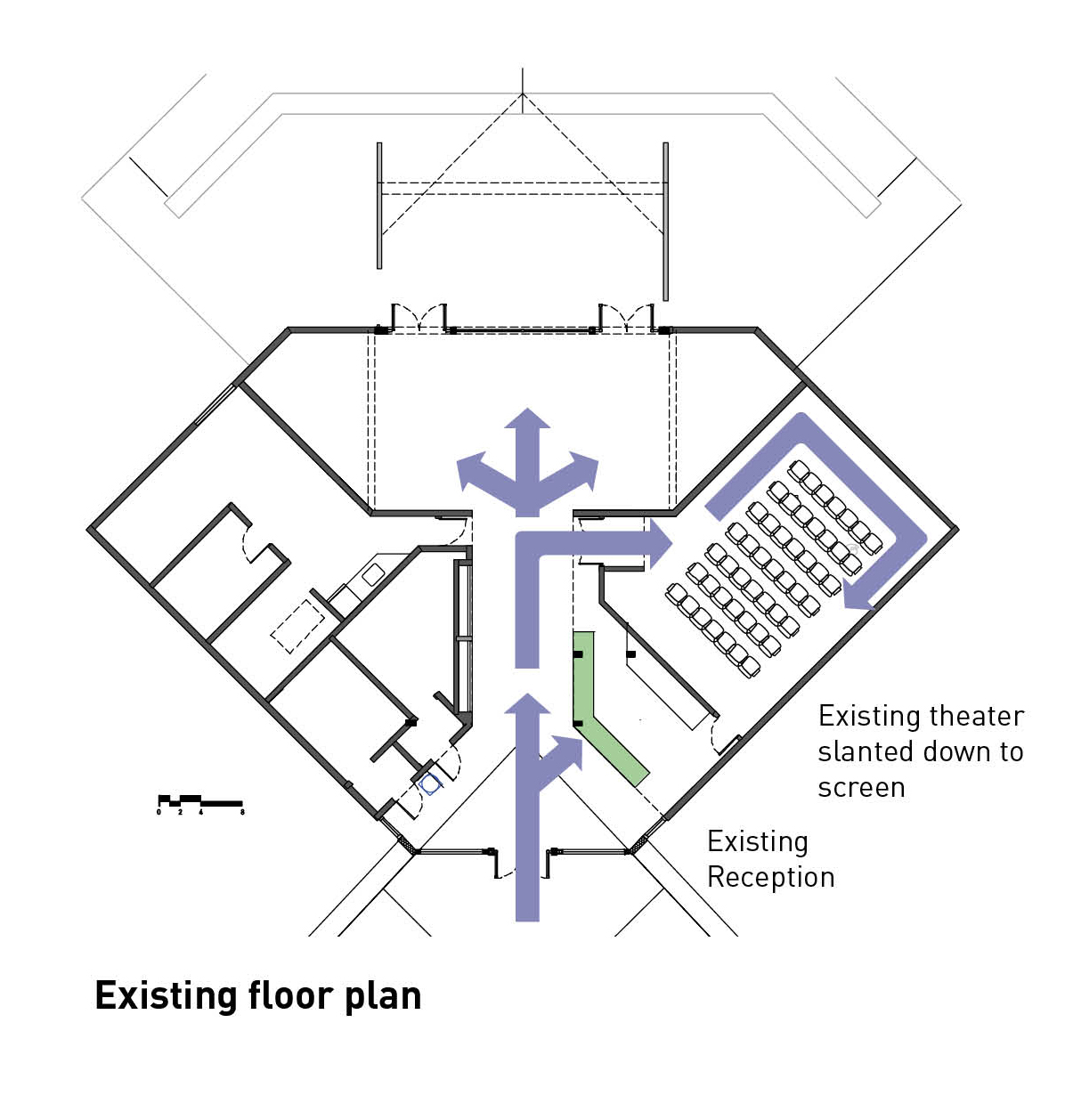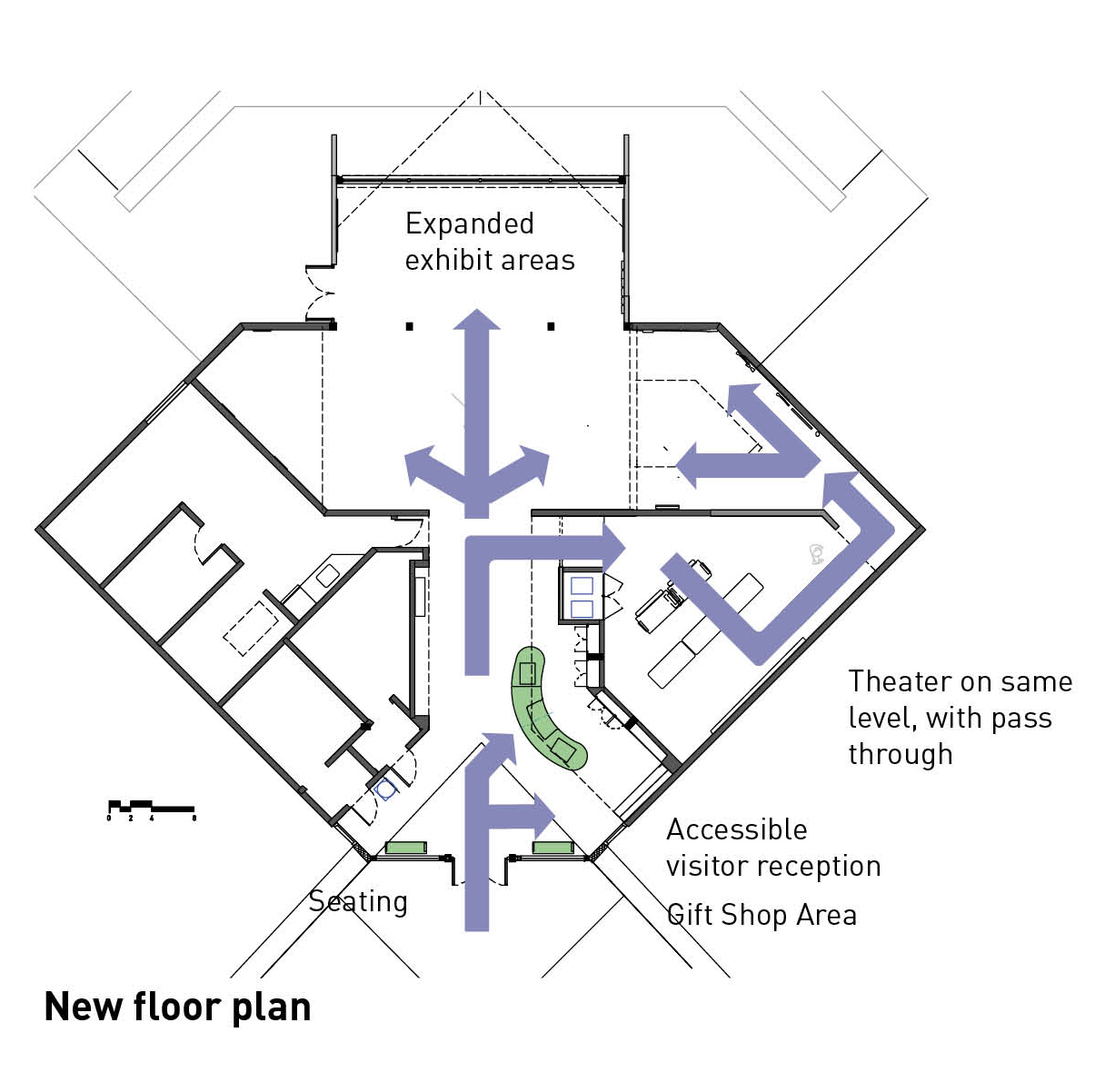 Our program reduces the institutional wall between the staff and visitors and makes it easier for the enthusiastic staff to do their job preparing visitors to experience the hundreds of miles of trails available to hike. Instead of a front desk counter we designed a reception island. A ranger can easily step from behind the island to point out destinations on a visitors map. An under-utilized doorway area we turned into a retail area that did not exist.
The lecture-style auditorium with its tapered floor and single access are now a walk-through theater that shares the same floor level as everywhere else. These important changes, along with the proposed expansion, affected more than half the area of the visitor center.
The Friends of Paynes Prairie has begun a fundraising campaign to implement the exhibit program, click here  to learn more and to make a donation.